Must be something in the air, there is a twinkling of cosmic rays coming over the Atlantic from Marina of Fanciful devices who has been using multifaceted, rainbow gloriousness in her work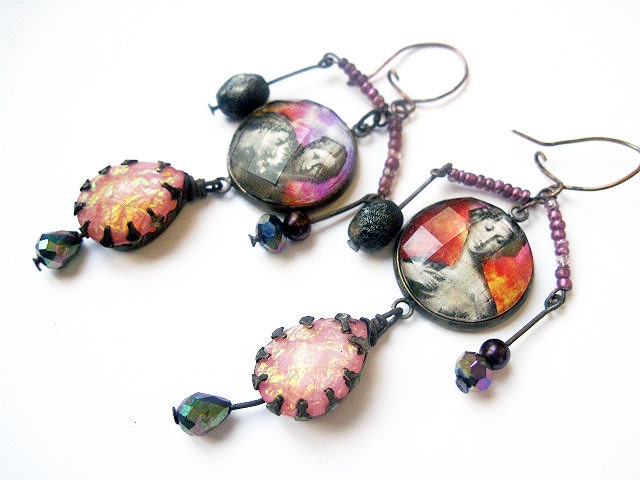 So I dug out (literally had to dig out from my oversized boxes of beads,) some cosmic crystal, tiny hematite stars and gold druzies that I've been wondering what to do with for ages. ....Then I went a bit mad in Petra's shop
And here are the results
I've also been finishing off some necklaces that I was working on in my last post.
I've also made a tribal bracelet with a 1970's rattle snake skin bead and a cool bird skull ceramic head from Petra.
Also made a seaside inspired necklace with beads and curios from Petra ( I'm sounding a bit scary,stalker, fan girl now!)
Finally I made a bracelet with some giant lampwork beads
Which reminds me Lori Anderson has now got the dates for the next bead soup
If you've never done the bead soup blog party, it's great fun and I can highly recommend it.
CU Soon x